Permanent makeup & microblading Treatments
Hello Glow was founded by Dr Louise Williams, a Psychologist who has spent over a decade in the field of facial research. She understands which small changes make big differences so that our faces appear more attractive, younger, healthier, and more feminine or masculine. Louise has trained extensively with leaders in the field of permanent makeup and aesthetics, and brings together science and art to create individually designed & beautifully flattering permanent brows, lips and eyeliner. She also provides bespoke, rejuvenating skin treatments such as microneedling and chemical peels for radiant, healthy, and glowing skin. Louise's aim is always to help you look and feel fabulous. She conducts a full consultation prior to any treatment to fully understand what you are hoping to achieve, and to advise on the best treatment for you.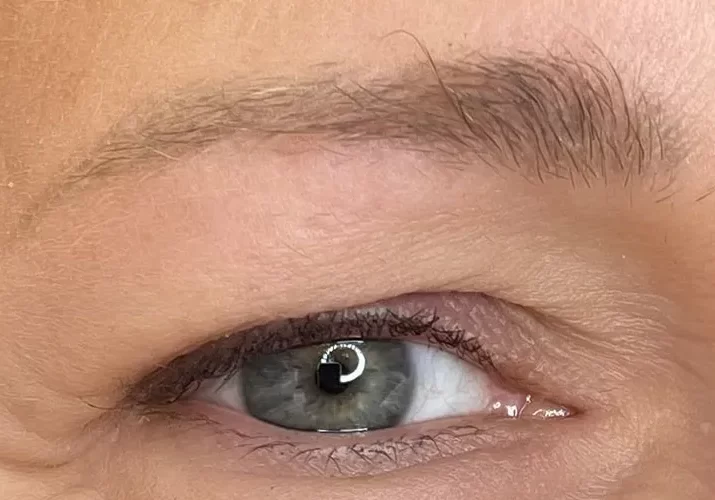 ★★★★★
I have to say the reasons behind me, having my eyebrows was purely be able to refer Louise to my clients. Initially the eyebrows had to settle, through the healing process.  I have nothing but compliments with how well I look. My micro blading eyebrows has made such a difference to framing my face. I can now recommend with confidence. Louise is a lovely lady and very professional, who cares a lot about her clients and the end results of her professional with services with Hello Glow.
Julia Lampard
★★★★★
I had my appointment yesterday with the lovely Louise. I recently had my brows, eyeliner and lip blush done, and it was time for the top up. Well, I couldn't be any happier with my treatment. Louise always makes me feel at ease, she explains exactly what she is going to do and the results are amazing. It has been an absolute pleasure to visit her, she's brilliant at what she does and is a total breath of fresh air to be around. Thanks Louise, you are awesome
★★★★★
I was really apprehensive about having my eyebrows done with permanent makeup as I have heard of people having bad experiences at other establishments. Well, my fears were well and truly squashed. From the moment I entered the room Louise made me feel relaxed and fully explained the procedure. At no point did I feel pressured into having my brows different to what would suit me. I'm so pleased with my brows, they look amazing and I'm going to walk into work on Monday and dismiss all those who told me not to go ahead. I would fully recommend Hello Glow and thank you Louise x